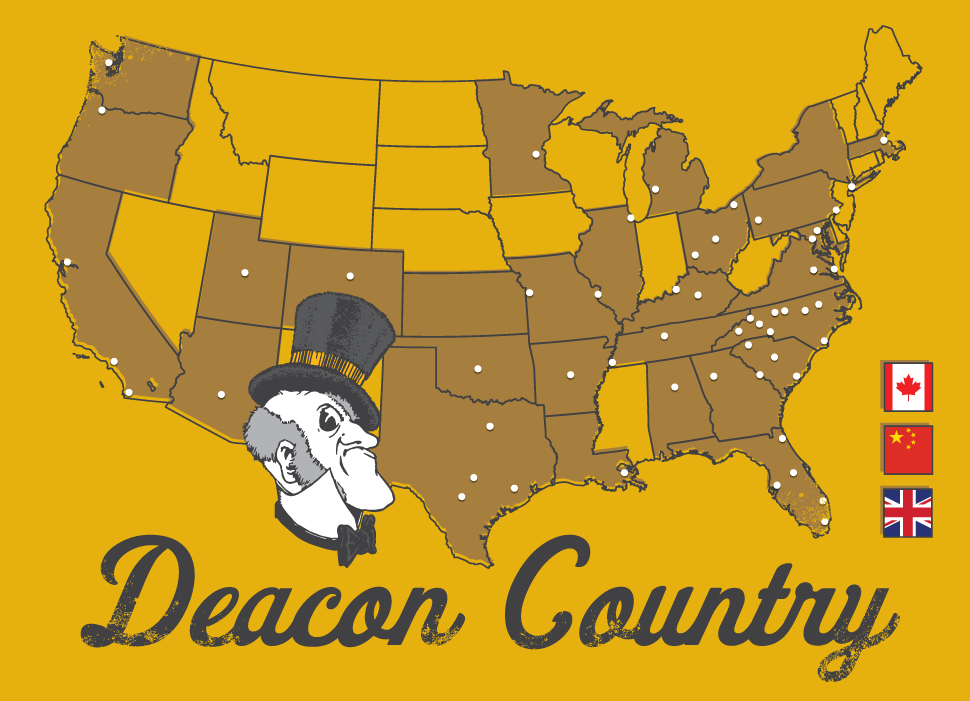 WAKECommunities are made up of alumni, parents and friends interested in connecting with each other and the University. By reflecting the best of the Wake Forest experience – the friendliness of social interaction, the stimulation of intellectual discussion, the excitement of athletic competition, the satisfaction of service to others – WAKECommunities programs remind all who attend of the special qualities that enriched their Wake Forest experience.
Upcoming Virtual Events
D.E.A.C. Allies: LGBTQ+ 101 (Tuesday, July 7, 9:30 a.m. – 11:00 a.m.) – D.E.A.C. (Developing Empowering and Affirming Communities) Allies is a workshop series designed to build participants' knowledge and skills through a scaffolded learning approach. Workshops are designed to deepen knowledge around topics of sexual orientation and gender, and to equip participants with skills for building intentionally inclusive communities that welcome people of all sexual orientations and gender identities.
D.E.A.C. Allies: The Gender Binary and Beyond (Wednesday, July 8 | 9:30 a.m. – 11:00 a.m.) – The Gender Binary and Beyond is the second workshop in the current series and will center on gender, including gender identity, gender expression, and analyzing the myriad ways individuals may experience gender. Participants will develop skills for ensuring spaces and practices are inclusive for people of all genders.
The @LifeAfterWake Summer Series is in full swing! View the full list of current event offerings here and below, and note that the video archive is available on the Life After Wake website. Learn or refresh your tools to cope, grow and learn during the now normal with these resources.
Wake Washington Brown Bag Lunch Series (Video archive on the Wake Washington Webpage)
Stay tuned for future events in Wake Workout Series!